Hello and welcome to the website of author Elizabeth Woodcraft.  Here you can find out about her latest publications, what she's writing now and the events that are coming up in the next few weeks and months.
A celebration of Mods, music and politics in the 60s, Beyond the Beehive sifts through the lives and loves of three girls on a council estate in Essex.  As the boys roar off to Clacton on their Vespas and Lambrettas, best friends Linda and Sandra order frothy coffee in the Orpheus.  With the sound of Tommy Tucker, Booker T and Chris Montez humming from the jukebox, they discuss Sylvie the shocking unmarried mother with an exotic past who lives on the estate – who is the baby's father? can they find him?  And will Danny get out of jail?  And will Linda get her dream job, working in the Milk Bar?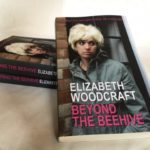 A passionate, honest and important story of female friendship and the search for love and adventure at a time of political and social change.
Praise for Beyond the Beehive
'As a working class boy from south London coming of age during the 1960s, much of Elizabeth Woodcraft's subject matter is eerily familiar: Mods and Rockers; chrome Vespas; Suedes and Leathers… The veracious language is rich and wry set against a musical backdrop of Rhythm and Blues.' Bill Greensmith  A Blues Life,  Blues Unlimited – the Essential Interviews
'Mod from the inside. A young woman faces all the contradictions in the struggle for autonomy, while listening to the right sounds and wearing the right clothes. Woodcraft gets the subtleties just right.' Val Wilmer, jazz writer
'…My husband was born and bred in Chelmsford …he heard about a book written by Elizabeth Woodcraft Beyond the Beehive which I have just finished…fantastic read …It is a fab.story about two great friends living through the '65 scene…'  Linda Nicholls
'Loved this authentically written story about women, friendships and finding their way in the world in the 60s.'  Diane Nash
'What a great exploration of female friendship! Love the honest and realistic view of friendship – it made for such a gripping story!' Nadia Anguiano
'A story of friendships from the 1960's. There is so much detail from that era. If you enjoyed the 60's it will be a trip down memory lane. If not, read it and find out exactly what you missed. A lovely story.'  JP
Available to as a Kindle book here and in paperback here
Listen here to Elizabeth talking about the book on Woman's Hour on 27 October 2016.  Elizabeth's interview begins 33 minutes in.
– – 0 – –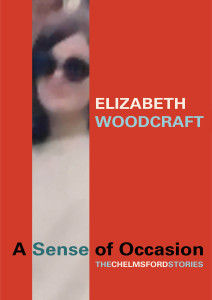 A Sense of Occasion, the Chelmsford Stories – a collection of short stories about suede coats, coffee bars and Lambrettas in 60s Essex. All the things about mods you ever wanted to know, but didn't have the chance to ask.  Who were the mods?  Did they really dislike rockers?  Will Deirdre tell Mick what really happened?  And how much cream should you have on tinned fruit?

'Chelmsford…. A Sense of Occasion takes us there. Woodcraft has a light, lovely and loving touch.  Her Chelmsford stories are intense, easy, evocative of times, places and passions.'  Beatrix Campbell, writer, social commentator
'Wry tales of teenage love, loss, languor and Lambrettas that bring a lump to the throat long after you've closed the cover.'  Val Wilmer, author of 'As Serious as Your Life' and 'Mama Said There'd Be Days Like This.'
'A lovely, lovely read.'  Tommy Steele
Get your copy here (Kindle or paperback)
_______
Elizabeth Woodcraft's award winning first novel, Good Bad Woman, was published by HarperCollins.  Good Bad Woman is the first in a series of crime novels featuring Frankie Richmond.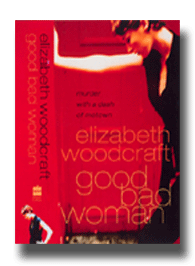 All Elizabeth's books are available here
Frankie returns for more Motown-loving crime solving in Babyface.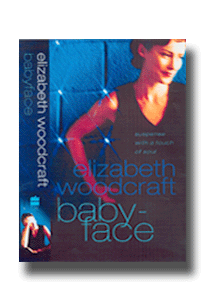 And coming soon Crazy Arms…