I am very conscious that I haven't written much – anything – for some time and concerns have been raised.  Are you still alive? being the main one.
And the short answer is yes.  But there has been much to-ing and fro-ing as aged mother comes to live with my sister.  So today's post is going to be very short.
Hungarian art at the Hungarian Institute.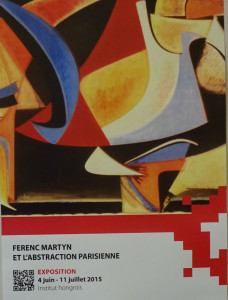 Martyn was a Hungarian artist who came to Paris, and was part of the surrealist movement, and who was a colleague of Robert Delaunay (the notes are silent on whether he knew Sonia, currently exhibiting at the Tate Modern).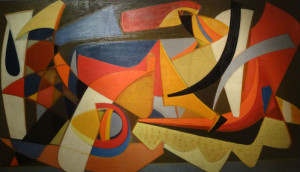 This is a small exhibition but rather nicely curated in a very interesting environment.  While we were there someone was tuning a lute and behind the closed doors of the concert hall someone was tuning a piano.
Also on show were the photos of Imre Kinszki – wonderful black and white pictures from the middle of the last century.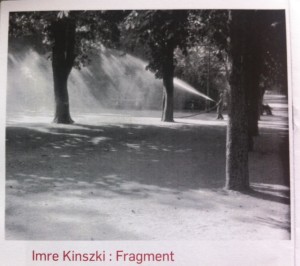 I wanted to write more, but the exhibition had ended before I had a chance to get back.