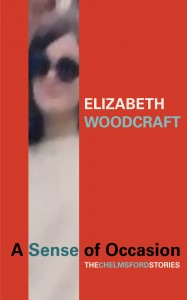 A council estate in the Sixties – a time of milk bars, Motown, Mods and Rockers.
As Alan Price moans 'I'll Put a Spell on You' and Tommy Tucker puts on his 'Hi-Heel Sneakers' Marie meets Bill, Deirdre yearns for Mick, and Sandra and Linda leave for a wild walking holiday on the Isle of Wight.  The Orpheus coffee bar becomes the setting for a special gift, a dance at the Corn Exchange leads to the baking of a birthday cake, and a Ban-the-Bomb march ends with a Fray Bentos pie for dinner.
This collection of interlinked short stories describes life in the Sixties, from a perspective never seen before – mod girls living on a working class estate in Chelmsford – and shows how the Sixties made them into the people they became.
Available  here
What they said:
'Woodcraft's take on growing up mod in Chelmsford is poignant, heart-warming and hip.  She gets to the essence of what it's like to be a young woman who knows the difference between the A-side and the B-side and how that might matter…'  Val Wilmer, author of 'As Serious as Your Life' and 'Mama Said There'd Be Days Like This.'
'Woodcraft has a light, lovely and loving touch.  Her Chelmsford stories are intense, easy, evocative of times, places and passions.'  Beatrix Campbell, writer and social commentator.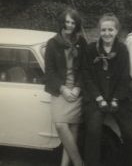 'A lovely, lovely read.'  Tommy Steele
'A Sense of Occasion is a slim volume, but one I thoroughly enjoyed, because it's beautifully written and because of its authenticity. The dialogue is believable and 'real', and really gets you into the head of the girls… and you really start to empathise with their lives. If you have an interest in the sixties and the mod scene, read it.'  Mr Lambrettista (author of the blog dedicated to the Lambretta).  See the rest of his review here.
Buy it now here (eBook or paperback – £4.99) or here (eBook) or from the Big Green Bookshop
Cover design by Christine Wilkinson
– 0 –
Elizabeth talks about writing and A Sense of Occasion at the 2015 Indie Author Fair.  See the video here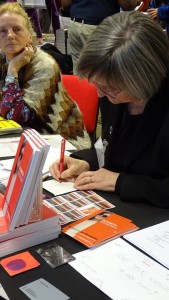 The Fair was part of the Indie Author Fringe Festival, run by The Alliance of Independent Authors (ALLi)/Indie ReCon, in association with The London Book Fair's Book and Screen Week.