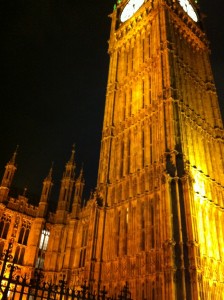 Getting into the Houses of Parliament is a very difficult experience these days.  In 1976, when Jo Richardson MP was fighting to get her private member's bill on to the statute books – the Domestic Violence and Matrimonial Proceedings Bill – you could walk through the main front door and there was scarcely any security checking.  Now it takes a good twenty minutes to get through to the Central Lobby – queuing in the cold night air, inching forward towards the room of metal detectors.  It's like Gatwick Airport used to be, but without the shops.
In those days, we were members of Women's Aid, there to provide statistics and support for the member for Barking and Dagenham, as her radical bill became law.
This week we were attending the launch of the report of the Lewisham People's Commission of Inquiry.  The Commission of Inquiry, investigating the proposed closures at Lewisham Hospital, took place on 29 June this year.  Over 40 witnesses, questioned by a team of barristers from Tooks Chambers, gave powerful and moving evidence to the panel and an audience of 400 people.  On Wednesday evening, in room 46A, interrupted only by the occasional tolling of the bell calling members to vote, the report of that day was launched.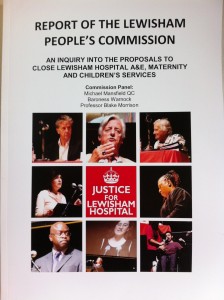 What a great night it was.  The evening began with a fifteen minute video of the day of the Commission.  Michael Mansfield and Baroness Warnock who had been on the panel, spoke about the negative effect that the Private Finance Initiative is having on our NHS – not least because of the enormous interest bills, being paid by us the tax-payers, which are crippling the hospitals.  One of the A&E consultants and then the mother of a child with Sickle Cell reminded us what the proposals would have meant in real terms.  And the words of Jeremy Hunt were read by an actor, explaining why the government's defeat in the Court of Appeal was not going to stop them, in fact they were going to change the law so they could carry on without fear of similar legal challenge (Clause 118 of the Care Bill).
It was a powerful, uplifting evening.  Both the Commission and the report were hugely successful, but there is no mistaking that the struggle continues.  This government has no love for the NHS, certainly not the NHS that we all know and rely on.