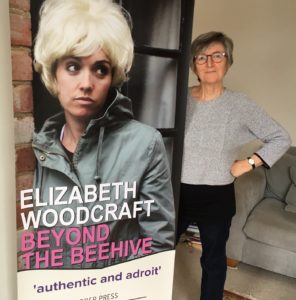 Preparing for the Beehive bash* on Saturday evening.  We have the banner! Getting the books, the posters and the 60s quiz all ready to go.
*Chelmsford Ideas Hub, 6.30 (Hub 1 1-4 Market Square High Chelmer Chelmsford CM1 1XF)
And so here are a few recent reviews.  I know –  all these three people are people I know, and one is even a relative, but I think their views deserve to be heard!
'Buy the book everyone – I am on chapter three and it is good!' Sue

'On chapter 8 – it's a great read so far.' Christine
'I'm half way through and can't put it down.' Billie
STOP PRESS
'I am a slow reader but now on chapter four and it is still good.' Sue
What more can I say? The book is available and will be on sale on Saturday evening, when you can get yourself a signed copy AND listen to the magical sounds of Mark Shelley and the Deans.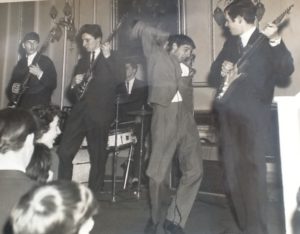 You can also buy it here.
In the meantime – listen to the sounds that mark that start of the book – Green Onions, by Booker T and the MGs.