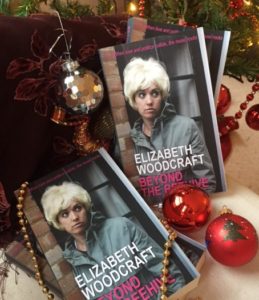 It's nearly Christmas, and as I write the cards and dig out the wrapping paper [note to self, you have enough paper to redecorate Buckingham Palace, do not buy anymore, so what if they have all seen the amusing Santa and reindeer in a headlock motif for the last 5 years? it's the present inside that counts] I have been reflecting over the last year.
Whoever would have thought, as we snoozed our way through the night into 1 January 2016, that at the end of the year we would be hoping that by some miracle Obama could stay on in the White House for another 20 or 30 years and that Brexit would just be a glint in a silent, forgotten Nigel Farage's eye?  What a year – David Bowie, Leonard Cohen, Alan Rickman, Gene Wilder, Victoria Wood, Caroline Aherne all gone. Not to mention my mum, Peggy Perry, who died at the end of January and my brother-in-law, Alan Fountain, who died in March.
But there were some bright spots. Rudi, the son of niece Billie, born in October 2015, has continued to grow and thrive, spreading awe and wonder (as well as porridge) everywhere he goes.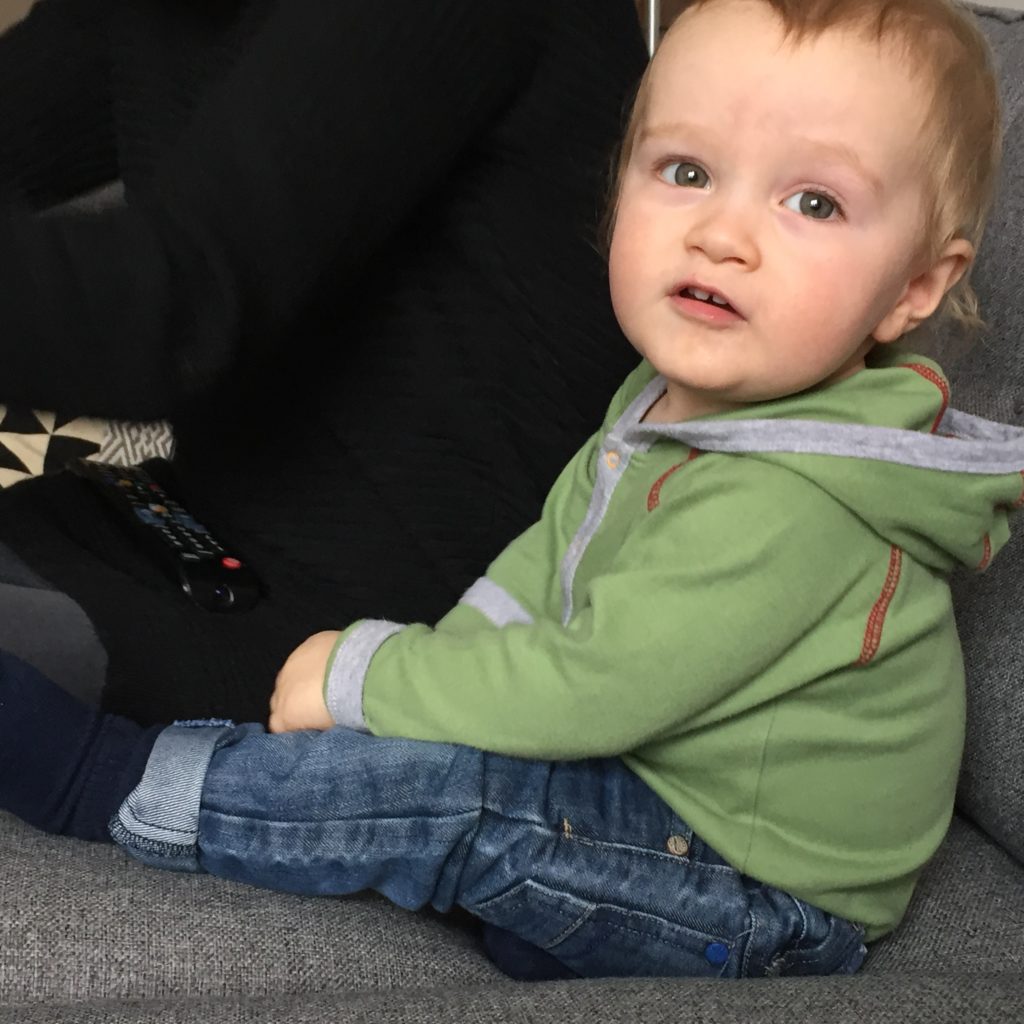 The Film Quiz Night for the Eave Alan Fountain Scholarship Fund was a great event.
The Woodberry Wetlands is now open, so we wander into a wilderness of birds and bees. And there's a very nice cafe there too.  What a great combination.
In fact, all along Green Lanes, new coffee shops have been opening.  As well as Blend and Mokka (OK Wightman Road) we now have Beans & Barley, Beans & Music and Jam in a Jar, so we can drink Flat Whites any time we want.
But this year we decided we would become fit, healthy and toned – that is, more fit, healthy and toned than we already were, obviously, and to this end we decided we would try to walk 1000 miles in a year.  That's about 3 miles a day.  Both C and I have a pedometer app on our phones which is a bad thing, because now we can't bear to be without our phone to clock up the miles – even walking round the house.  We have about 6 weeks to go and I am going to need an average of about 15 miles a day if I am going to hit the 1000 mile target. That's even including numerous comfort breaks.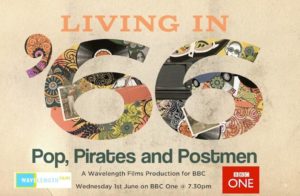 Unfortunately, before the toned part of the fitness regime could kick in, I got an email from a production company making a programme called 'Living in '66.' This was for BBC1 who were putting on a number of regional programmes, all to be shown on the same night.  I was asked to be in the BBC East programme 'Living in '66 – pop, pirates and postmen'. Because I had my 1966 diary. On a cold day in March I met the crew and BBC Radio 6 DJ Steve Lamacq in the Saracen's Head pub, in the middle of Chelmsford.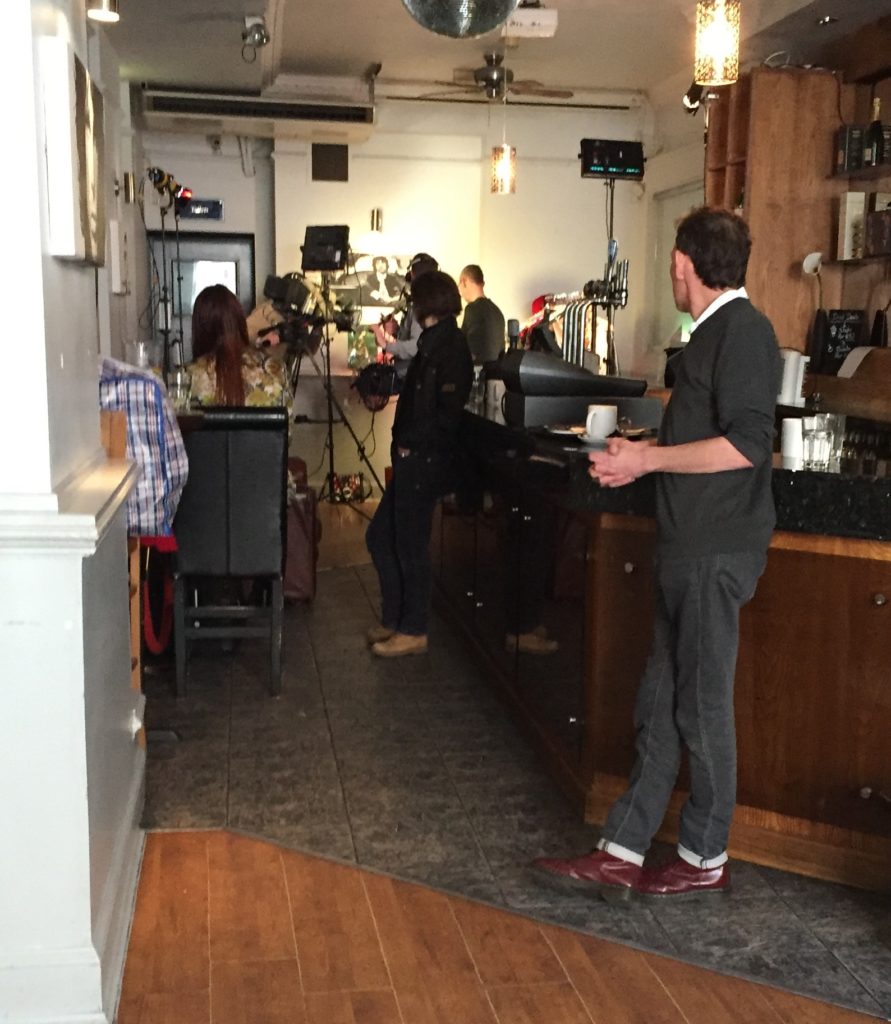 After I had taught Steve Lamacq how to do the Mod jive, we walked round Chelmsford (I also taught him how to do the Mod Prince Philip walk) while I read passages from my diary.
The programme, which aired (as we say in the business) on 1 June 2016, kickstarted a relay of rather fab events.  An interview on BBC Radio Essex, about the show led to an occasional 6am appearance on BBC Radio Essex reviewing the newspapers, being interviewed by historian Stephen Norris as part of an oral history project about life in Chelmsford in the 50s and 60s, discovering the Ideas Hub – a Chelmsford coffee shop that is also the venue for all sorts of talks and exhibitions, where I talked about being a teenager in the 60s.
And finally, after approximately – hmmm – 30 years, Beyond the Beehive, my novel about life in 60s Chelmsford, finally saw the light of day.  That has been a source of great pride and pleasure, and it's lovely having Billie on the cover.  We spent a morning in Soho trying out different images.
But East West, home's best – we decided on the one taken outside our back door.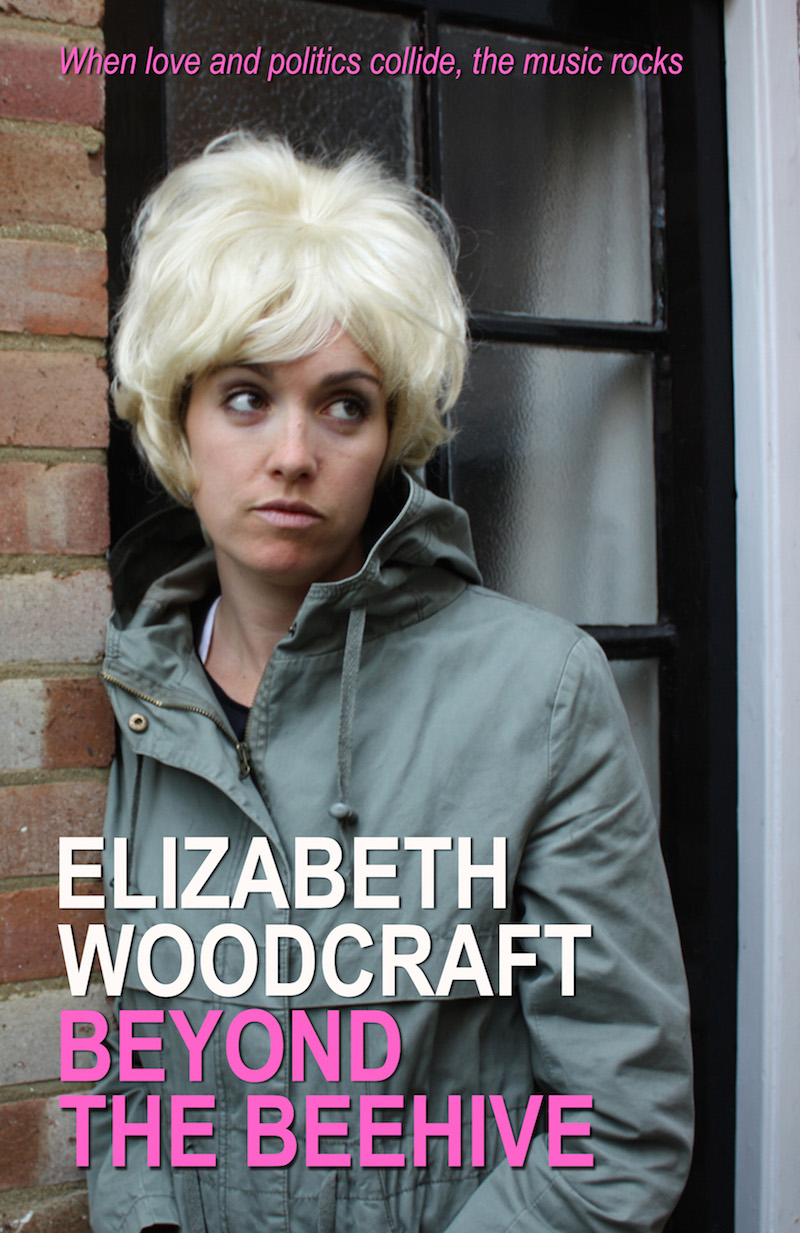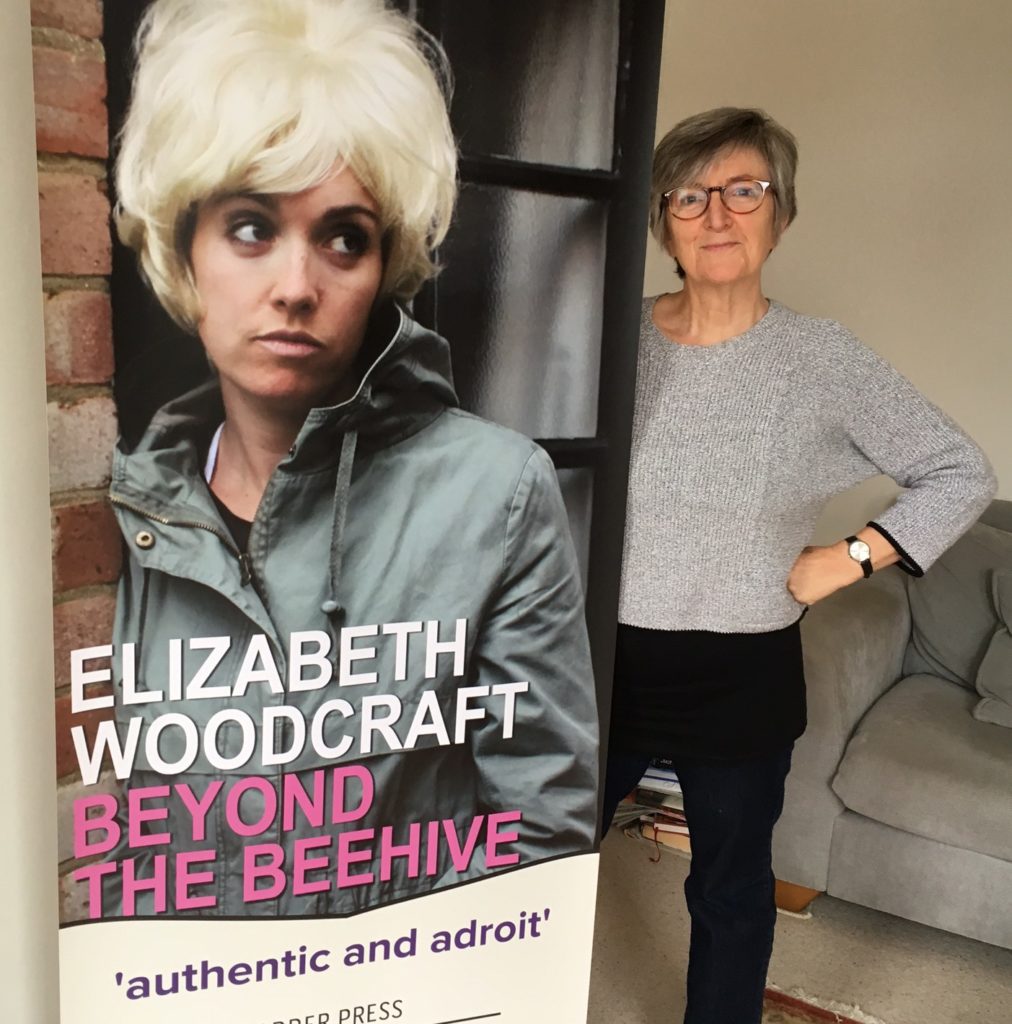 Local group Mark Shelley and the Deans, who played the rocking good sounds we danced to in the Sixties at the YMCA in Victoria Road, got in touch and agreed to play at the launch in Chelmsford which was fantastic.
After that there was a great launch in London. I've met lots of really wonderful people as I've spoken at events and readings. And the book has been selling. In the unlikely event you haven't bought it yet – get down to Chelmsford Foyles now (or Sherry's in Broadwick Street, London, or the Big Green Bookshop in Wood Green, or go online)!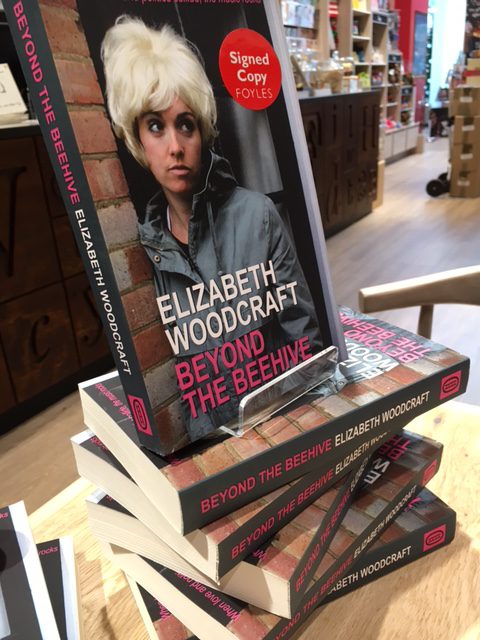 Every year Goodreads the website for readers, asks you to set yourself a target for the number of books you will read in the year.  I set myself the target of 12 (I had a book to finish!!). I'm up to 13 in fact.  I really enjoyed The Colour by Rose Tremain, about the search for gold in 19th Century New Zealand (who knew?).  There was Michael Connelly, always good solid crime, the quirky Elvis Over England by Barry Hines (the author of Kes).  I read The Girl on the Train – hmm.  I also went back to my very (old) favourite Jean Rhys, Voyage in the Dark.  But my favourite book of the year was a Margaret Forster novel, Keeping the World Away, about a small painting that changes hands from woman to woman through the years.  A lovely story about becoming and being an artist.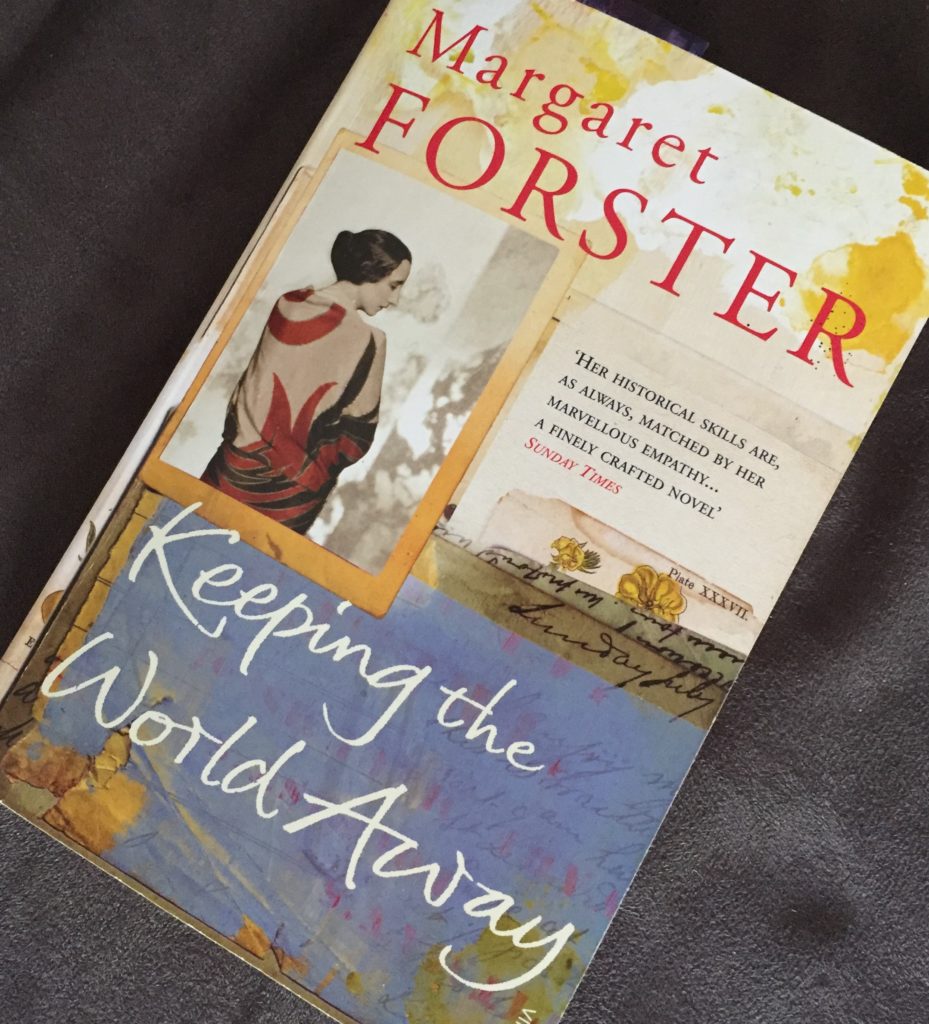 We discovered Corsica.  We expected bandits and vendettas, and bitterness at French ownership of holiday homes. What we found was stunning scenery, friendliness, good food and interesting history.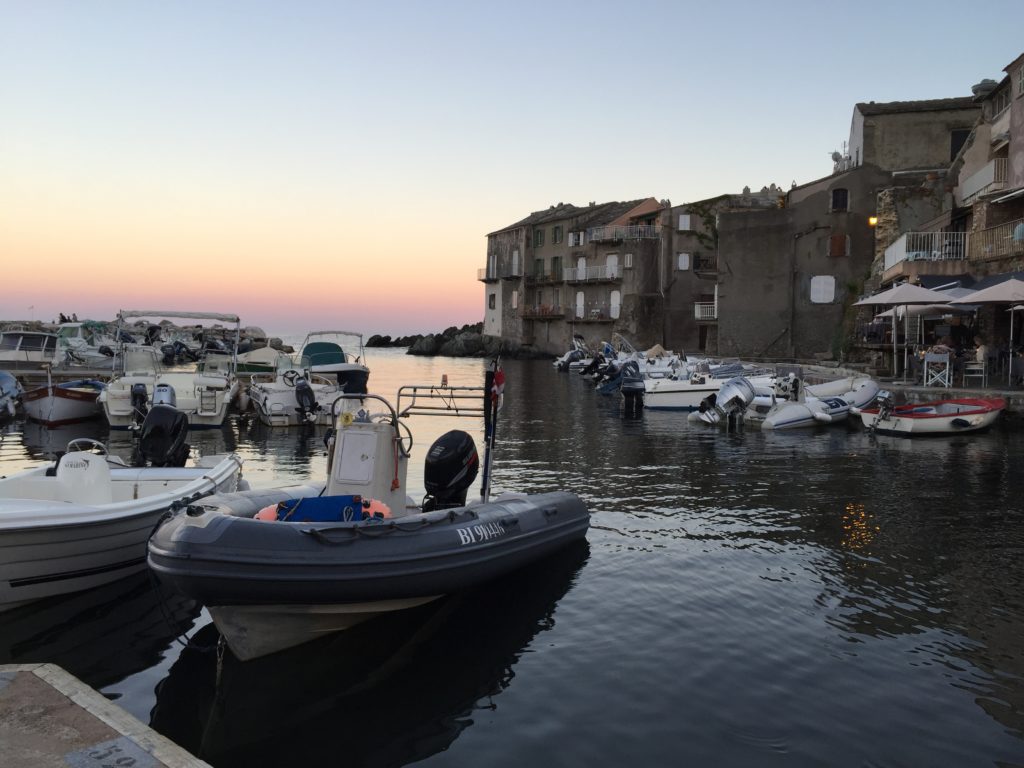 There were a couple of disappointments – going to see Funny Girl when neither Sheridan Smith nor her fabulous understudy were performing.  And then when we turned up to Hornsey Town Hall to see Martha Reeves of Martha and the Vandellas we were met by disappointed concert-goers and notices saying, 'She's not here, she was never going to be here, there is nothing to see here.' And the agency that had been selling the tickets was unavailable and their website had disappeared.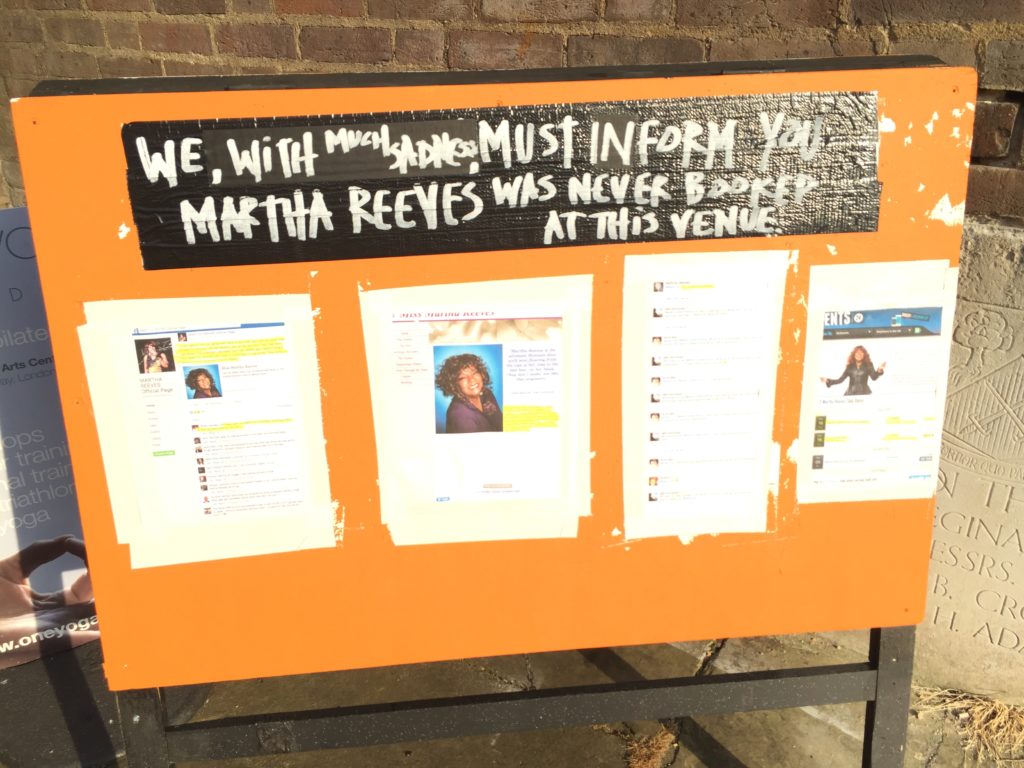 So we went and had tapas.
In Crouch End we now have the ArtHouse and the Picture House so we have the pleasure of great choice as well as good parking.  Earlier in the year there was a period when every film we went to see was about the 50s – Trumbo and Spotlight were excellent.  Bridge of Spies and Carol, were also good, and also 50s, and then recently A United Kingdom told the story of the marriage of the King of Botswana with a white woman from Britain, in the late 40s and early 50s.  A film I really enjoyed was Miles Ahead with the wonderful Don Cheadle, imagining a period in the life of Miles Davis.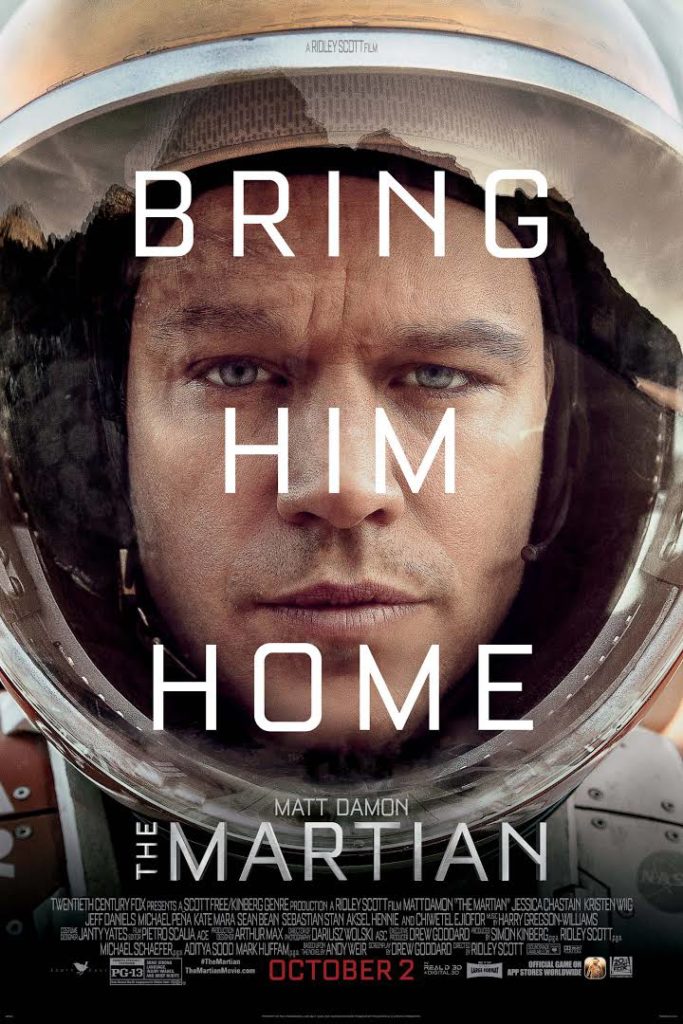 The Martian, with Matt Damon, we saw at a drive-in in Alexandra Palace, in the pouring rain.  We arrived in time to order hot-dogs – mine was called Clinton's Love Child.  We ate quickly, washing them down with wine, and then it was time for the film.  The sound was a bit dodgy and some people left their carlights on which were reflected on the screen. So we missed the first 20 minutes through fretting, but despite that and despite being about life on Mars, it was an interesting movie.
But the prize for best, most telling, relevant and heart-breaking film, of course, goes to I Daniel Blake. There is a scene that takes place in a food bank which is the saddest, most gut-wrenching scene I have seen in a long while.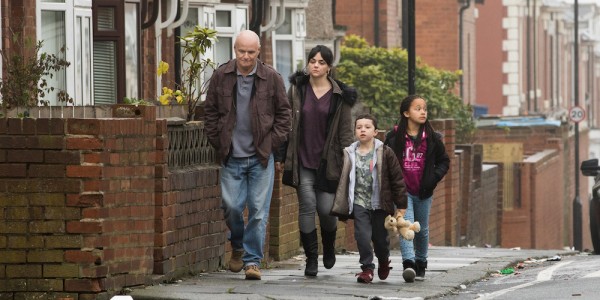 I've been involved for some time with the charity Housing for Women (H4W).  They provide accommodation to women who are escaping domestic violence, women who have been trafficked, women leaving prison and older women.  So it was a privilege a few weeks ago to be involved in the process of awarding grants to women to enable them to gain qualifications so that they can provide for themselves and their families. The grants were not large but, for example, would pay for a term of a hairdressing course or a dress-making and design course, or would pay for travel to college. When I was reading for the Bar two or three charities awarded grants to me.  Not only was it lovely to receive £100 or £200 but also to know that people believed in me and wanted me to succeed was a great feeling.  I hope the women who received grants two weeks ago felt the same.
Earlier in the year Leila Crerar, an actor friend of mine, made numerous visits to the Jungle in Calais, taking food and clothes.
More recently Leila has been involved with the Refugee Info Bus. Two long-term volunteers Rowan Farrel and Sarah Story, with the support of Help Refugees, were converting a horse-box into a mobile tech hub, complete with desks, laptops, charging stations, and a printer. Collaborating with World Wide Tribe, UAidRefugees they introduced Wifi into the bus, and soon thousands had access to the internet.  The plan now is to take the bus to Greece, to assist refugees there to keep in contact with family and loved ones, a small consolation for the terrible plight they find themselves in. Recently an evening event in London raised £17,000 for this excellent cause – and it is not too late to donate.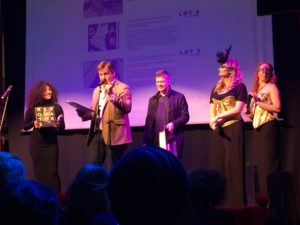 It's been a tumultuous year, at home the Tories hell bent on privatising the NHS and cutting benefits, wanting to bring back Secondary Modern Schools, along with the Brexit result, and abroad Donald Trump's election, the war in Syria and the plight of refugees all over the world.
Holding our breath, let's hope 2017 is a better, kinder, safer year for everyone.